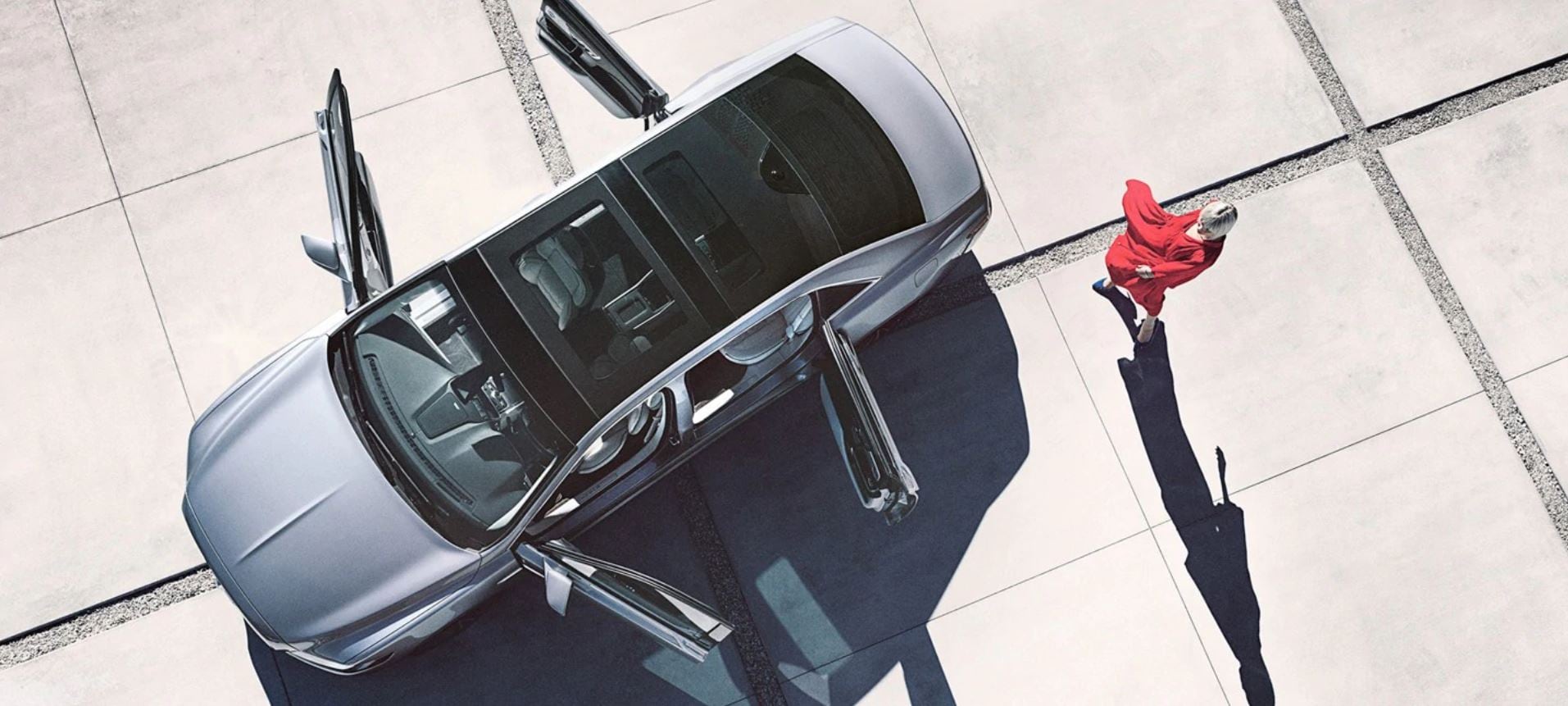 The 2020 Lincoln Continental Coach Door Edition has Arrived!
Following the limited run of the 80th Anniversary Edition, the 2020 Lincoln Continental Coach Door Edition has arrived in our new Lincoln inventory in Pittsburg. The spotlight is on the rear-hinged doors reminiscent of those on Lincoln's classic Continental, an icon of the 1960s. The center-opening doors make the Continental Coach Edition undoubtedly eye-catching. For 80 years, the Continental has set a unique standard of class across luxury sedans, and now its automaker is set on giving the world a familiar feeling of presidential proportions with the 2020 Lincoln Continental Coach Door Edition.
Exterior
Luxury cars are all about emitting a subtle sense of opulence. The Lincoln Continental 80th Anniversary Coach Door Edition was designed to be shown off. Featuring a finely crafted exterior that pays homage to the original 1939 Lincoln Continental, the Continental Coach Door Edition is ready to carry today's celebrities, royalty, and superstars to all their destinations. Expansive, center-opening doors turn your arrivals into occasions. Serialized aluminum sills are embossed with your edition number. Canonsburg buyers can choose an interior theme of either Chalet or Thoroughbred. Both front and rear doors open 90 degrees and have a soft-close feature. The Coach Door Edition is available in Infinite Black, Pristine White Metallic, Chroma Crystal Blue exterior colors, or a Monochromatic package, available with black or white paint colors.
Performance
The Lincoln Continental Coach Door Edition is like the Continental's top Black Label trim level. It is powered by a twin-turbocharged 3.0-liter V-6 that routes power to all four wheels. Pumping out 400 horsepower and 400 pound-feet of torque to all four wheels, it has ample capacity to sprint from zero to 60 in 5.5 seconds.
Interior
The interior themes are Alpine/Chalet, a white and midnight blue color scheme, and Black/Thoroughbred, black and saddle brown. Individuals who find themselves in the back row will find more than generous legroom. An extended wheelbase allows for six inches of extra space in the cabin, which it uses almost exclusively for the rear seats. In the center console, two slots are present, which can store cell phones and tablets. The upholstery that has been fitted to the rear doors and the small area behind them includes the fixed rear side glass, the Alcantara headlining. The sides of the rear console are executed by Cabot Coach Builders with flawless stitching. Nothing appears pulled or stretched to fit.
For 2020, that armrest stowage bin incorporates a Qi wireless charging pad. An upholstered panel covering the trunk pass-through door is held in place by Velcro fasteners, and when removed, it can serve as a lap table. This pass-thru door now accesses a lockable stowage compartment that impinges into the trunk space but hovers above the trunk floor so that accessory trunk mats fit without modification. On both sides of the console are new pop-out knobs that might be used to hang a purse or takeaway dinner bags on. The console's forward portion contains a metal sleeve sized to hold (but not necessarily chill) a champagne bottle. It gets a handsome lid with a cork seal covered in the same burled maple wood.
Technology
Coraopolis customers purchase a Lincoln vehicle is to merge modern luxury amenities with iconic styling and finesse. Inside the handcrafted interior, and you'll find plenty of modern technologies, The rear suite console with wireless charging and tray table is personalized with your inscription. A head-up display, and Sync 3 with Apple Car Play or Android Auto, is available for passengers. Occupants have access to their own climate zone, plus direct access to control the vehicle's 19-speaker Revel Ultima audio system. Standard features include a flow-through rear console that includes a hard-trim cushion table, a wireless charging pad, two USB outlets, and a 110V power outlet.
Experience Luxury at Our Bethel Park Area Dealership
Contact South Hills Lincoln near Washington, PA to reserve your 2020 Lincoln Continental Coach Door Edition. Research available Lincoln models on our lot and ask about Lincoln Financing or valuing your trade.View Inventory