LINCOLN PRIORITY SERVICE™
Replace Oil and Filter
Rotate, Inspect and Pressure Check Tires
Inspect Brake System
Test Battery Condition
Filter Check
Visually Inspect Belts and Hoses
Inspect and Adjust Fluid Levels
Reset Intelligent Oil Life Monitor
Exterior Car Wash
Lincoln Loaner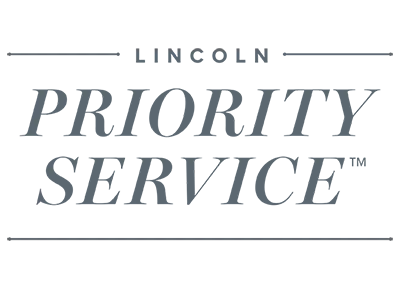 Lincoln Priority Service™
Replace Oil and Filter
Rotate, Inspect and Pressure Check Tires
Inspect Brake System
Test Battery Condition
Filter Check
Visually Inspect Belts and Hoses
Inspect and Adjust Fluid Levels
Reset Intelligent Oil Life Monitor
Exterior Car Wash
Lincoln Loaner
LINCOLN PRIORITY SERVICE™ PRICING:
Semi Synthetic: $69.95
Full Synthetic: $89.95
LINCOLN PRIORITY SERVICE PLUS™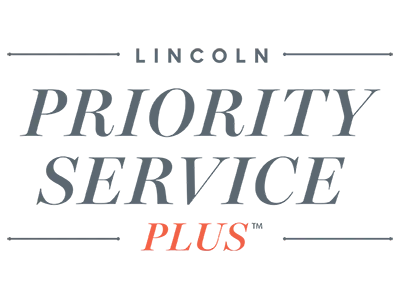 Lincoln Priority Service Plus™
Replace Oil and Filter
Rotate, Inspect and Pressure Check Tires
Inspect Brake System
Test Battery Condition
Filter Check
Visually Inspect Belts and Hoses
Inspect and Adjust Fluid Levels
Reset Intelligent Oil Life Monitor
Exterior Car Wash
Lincoln Loaner
Change Engine Air Filter
Change Cabin Air Filer
Replace Windshield Wiper Blades
LINCOLN PRIORITY SERVICE PLUS™ PRICING:
Synthetic Blend: $224.95
Full Synthetic: $244.95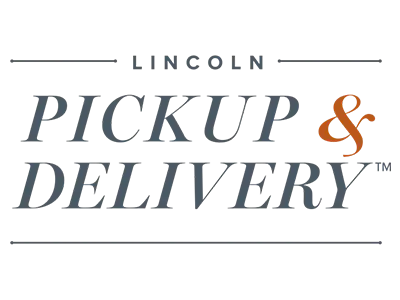 LINCOLN PICKUP & DELIVERY- FOR ALL
Lincoln Pickup & Delivery, the effortless program to elevate your Lincoln service experience, doesn't have to end with your new vehicle warranty. Later model Lincoln owners who never had the opportunity, can also experience it for themselves.* Simply contact your preferred Lincoln dealer to continue your experience or to begin enjoying the benefits of Lincoln Pickup & Delivery.*
*Complimentary Lincoln Pickup & Delivery Service is available for all 2017 model year and newer Lincoln vehicles with the 4-year/50,000 mile New Vehicle Limited Warranty. Owners of 2016 and prior model year vehicles and other vehicles not covered by the New Vehicle Limited Warranty may contact their preferred dealer for related cost and other important details. Mileage limitations may apply.
Hours
Monday

8:00AM - 5:00PM

Tuesday

8:00AM - 5:00PM

Wednesday

8:00AM - 5:00PM

Thursday

8:00AM - 5:00PM

Friday

8:00AM - 5:00PM

Saturday

Closed

Sunday

Closed