NEW 2023 LINCOLN NAVIGATOR FOR SALE IN PITTSBURGH, PA
New Lincoln Navigator SUV Inventory in Pittsburg
We have the new Lincoln Navigator in stock right here at South Hills Lincoln, Inc. near Canonsburg! The New Lincoln Navigator is a complete redesign of the iconic SUV, and it's sure to turn heads when it hits the roads. Some of the New Lincoln Navigator's most exciting features include a sleek exterior design, a spacious and comfortable interior, and state-of-the-art technology. With its stylish good looks, luxurious appointments, and powerful performance, the New Lincoln Navigator is sure to appeal to SUV buyers of all types. So, if you're one of those buyers and are in the market for a new SUV, be sure to keep an eye out for the New Lincoln Navigator. It's sure to be one of the most popular SUVs on the market.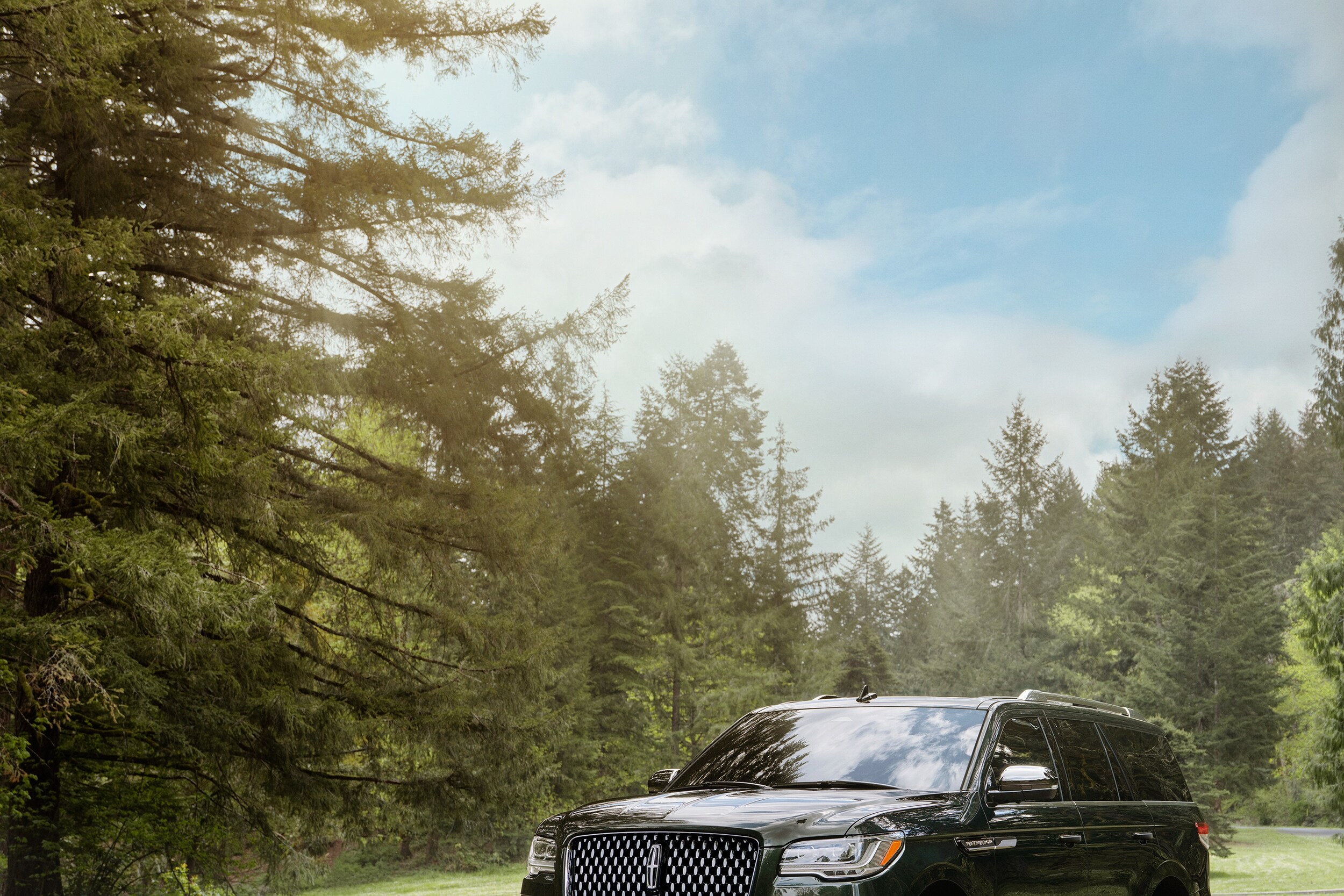 Why Choose a Lincoln
When people are looking for a new car, they have a lot of factors to consider. But one of the most important decisions is what brand to choose. There are a lot of great options out there, but Lincoln stands out for a few key reasons. First, Lincoln has a long history of providing high-quality cars. Their vehicles are known for being luxurious and reliable, and they hold up extremely well over time.
Secondly, Lincoln has an excellent dealer network. No matter where you live, you will be able to find a nearby dealership that can help you with everything from test drives to financing, and if you are in Coraopolis, our dealership is ready to help you. Finally, Lincoln offers an outstanding warranty on their vehicles. So, when you buy a new Lincoln, you can rest assured that you're getting a quality car that will last for years to come.
What the New Lincoln Navigator Offers
The new Lincoln Navigator is now available at dealerships across the country. This SUV features a sleek design with a lot of capacity making it the perfect choice for families and outdoor enthusiasts alike. The Navigator is also packed with the latest technology, including an infotainment system and wireless charging. Whether you're looking for a vehicle to take on weekend adventures or simply need reliable transportation, the Lincoln Navigator is a great option.
It is based on a lightweight aluminum platform and is powered by a twin-turbocharged V6 engine. As a result, the new Navigator is both more fuel-efficient and more powerful than its predecessor. It also features an updated interior with more passenger space and higher-quality materials. On the whole, the new Navigator is an impressive SUV that should appeal to luxury buyers looking for a vehicle with third-row seating.
The New Lincoln Navigator is one of the most comfortable vehicles on the market. It has a spacious interior with plenty of leg room and headroom, and the seats are very comfortable. The ride is smooth, and the suspension is excellent. The New Lincoln Navigator also has a great sound system, and the climate control system keeps the cabin comfortable no matter what the weather is like outside. Overall, the New Lincoln Navigator is an extremely comfortable vehicle that provides a great driving experience.
Our Dealership Near Bethel Park
At our dealership, we are committed to offering our customers the best possible experience. We are top-rated among dealerships around Washington, PA, for providing the best no-hassle sales experience. Whether you're looking for a new Lincoln Navigator or just need your car serviced, we strive to provide the highest level of customer service. Our knowledgeable staff is here to answer any questions you may have, and our state-of-the-art service department is always ready to help keep your car running like new. We invite you to come to see for yourself why our dealership is the place to buy a new Lincoln Navigator. Come in for a test drive today!
How Can We Help?
* Indicates a required field